H2V Portes du Tarn Project
Renewable hydrogen Gigafactory in Occitania
Since 2016, H2V met the challenge of mass-producing renewable hydrogen to replace grey hydrogen, decarbonize industry and heavy mobility, the main CO2 emitters. H2V has chosen to produce massively to optimize production costs and to develop a network of service stations to supply the entire country.
Located in the town of Saint-Sulpice La Pointe, within the Tarn Agout community of communes, H2V Portes du Tarn will supply the Toulouse Metropole area & the region of Occitania.
1 production unit of100 MW
14 000 T per year of renewable hydrogen produced by water electrolysis
Commissioning in 2028
Creation of around 40 direct and 30 indirect jobs
Investment of around 160 million euros
140,000 tons of CO2 avoided each year, or the emissions of 80,000 cars

A project serving the sustainable mobility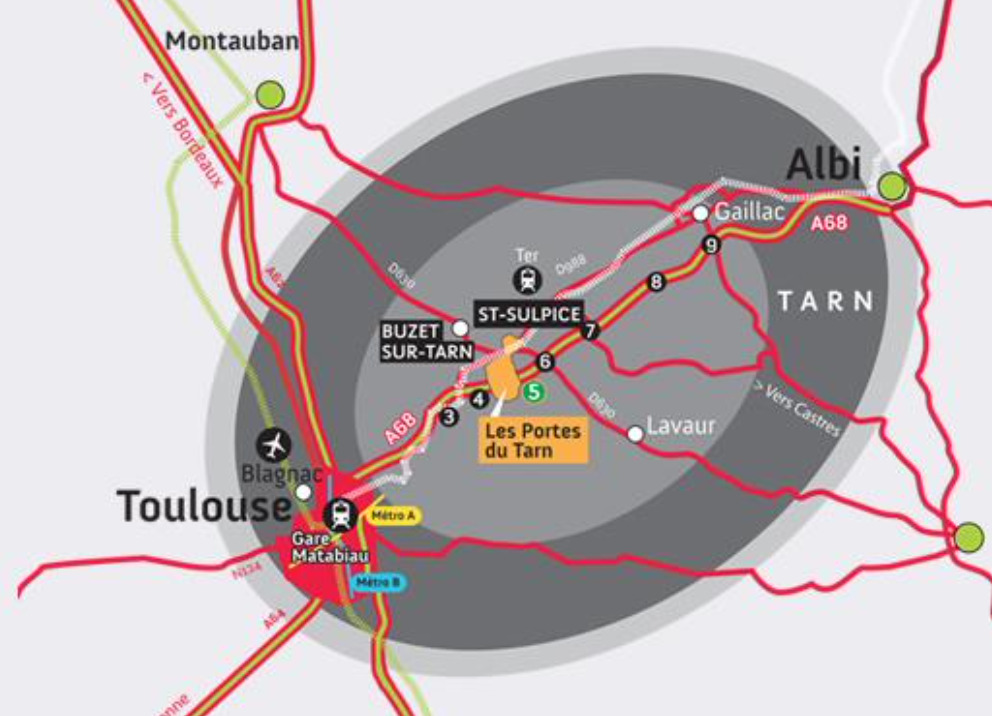 H2V Portes du Tarn is located at the heart of a strategic mobility zone, with direct access to a couple of European motorways : Paris/Bilbao north-south axis and Toulouse/Bordeaux east-west axis.
It is closed to the international Toulouse Blagnac airport, the 5th French airport in term of number of passengers in 2019.
Renewable hydrogen will supply the heavy mobility (trucks, trains, dumpsters…).
Involved in the energy transition since two decades, H2V will work on the using of fatal oxygen and heat in a circular economy oriented goal. For instance, H2V will reinject the roof rainwater in the electrolysis process.